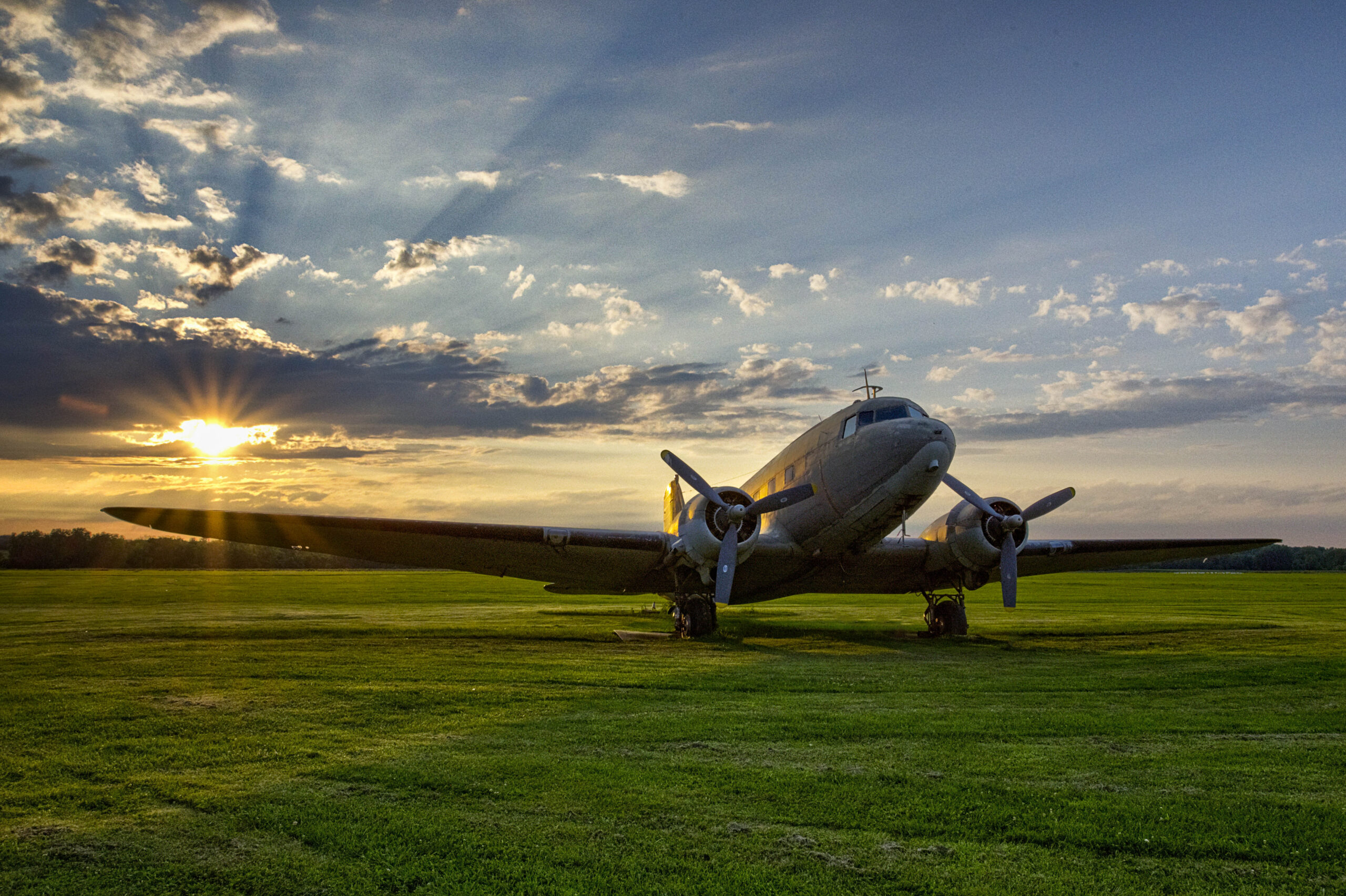 Although our C-47 Dakota is not owned by the National Warplane Museum, it has been her home since 2002. Here are some interesting facts.
Built in 1943 as a C-47B (B model had engine modifications for high altitude operation) by the Douglas Aircraft Company in Oklahoma City OK. Serial #43-49819
Originally ordered under a US Army Air Corp contract, it was sent through the US Lend-Lease Policy of 1941 to the Royal Air Force in England. RAF designation Dakota with a tail number of KN 214
It served briefly in England before being sent to Asia where it served in Burma, India, and China. At this time it used it\'s B model engine modifications to fly "over the hump" in the Himalayas in support of British military operations in the region.
Still during WWII, it was sent to Australia to support the Royal Australian Navy\'s operation in the South Pacific. The war ended during it\'s tour of duty in Australia.
The aircraft was sent back to England where the RAF then sold surplus C-47s for conversion to civilian airlines. The conversion may have taken place at Scottish Aviation in Edinburgh, Scotland in 1951. It was given the civilian registration number of G-AMJX. The converted aircraft, at that time, was called a Dakota 3 Pionair.
Verbal statements indicate that is was operated by BOAC (British Overseas Air Carrier) and other documentation indicates BEA (British European Airlines.) It was used to transport passengers and cargo to continental Europe.
It was then sold/leased to Cambrian Airlines and operated out of Cardiff, Wales, UK.
It was then sold to the Royal Moroccan Air Force in 1963, possibly as a military transport for high ranking officials. It was assigned registration number 49819/ CN-ALJ498
It was for sale in 1978, in the UK, and purchased by MARC (Military Aircraft Restoration Corp) out of California in 1984 and given its U.S. registration number N54602. MARC first based it in the Empire State Aerosciences Museum in Schenectady, NY and later moved it to the 1941 Historical Aircraft Group in 2002.