"D" means that it was designed in 1942
"U" means "utility"
"K" means that it has all-wheel drive
"W" means that it has dual rear axles
The DUKW (also known as \"The Duck\") is a six-wheel-drive amphibious modification of the ​2 ¹⁄₂-ton CCKW trucks used by the U.S. military during World War II and the Korean War. Designed by a partnership under military auspices of Sparkman & Stephens and General Motors Corporation, the DUKW was used for the transportation of goods and troops over land and water.
When empty, the DUKW weighed 6.5 tons. IT could move at up to 50 mph on land and up to 5.5 knots on the water. 31 feet long, 8.2 feet wide, and 7 feet high with the top down and 8.8 foot with the top up, it is gas powered by a GMC 270 in 3 straight-six engine.  About 21,000 DUKW\'s were built.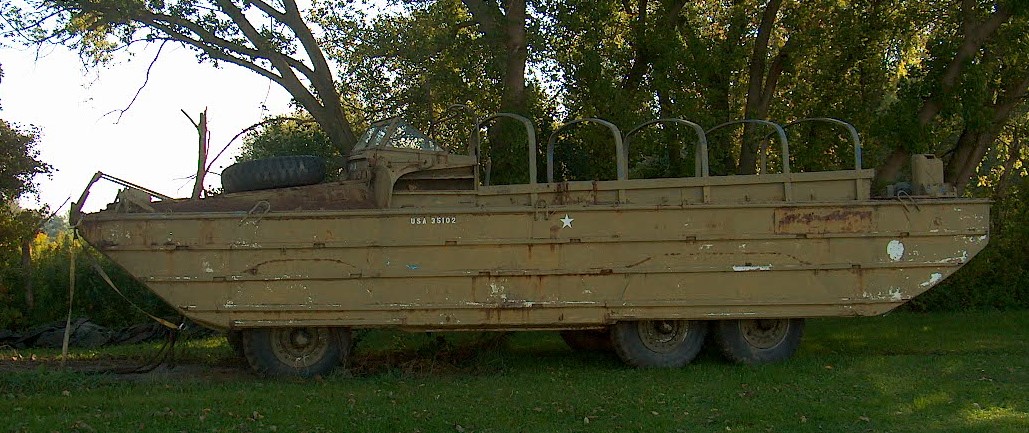 Before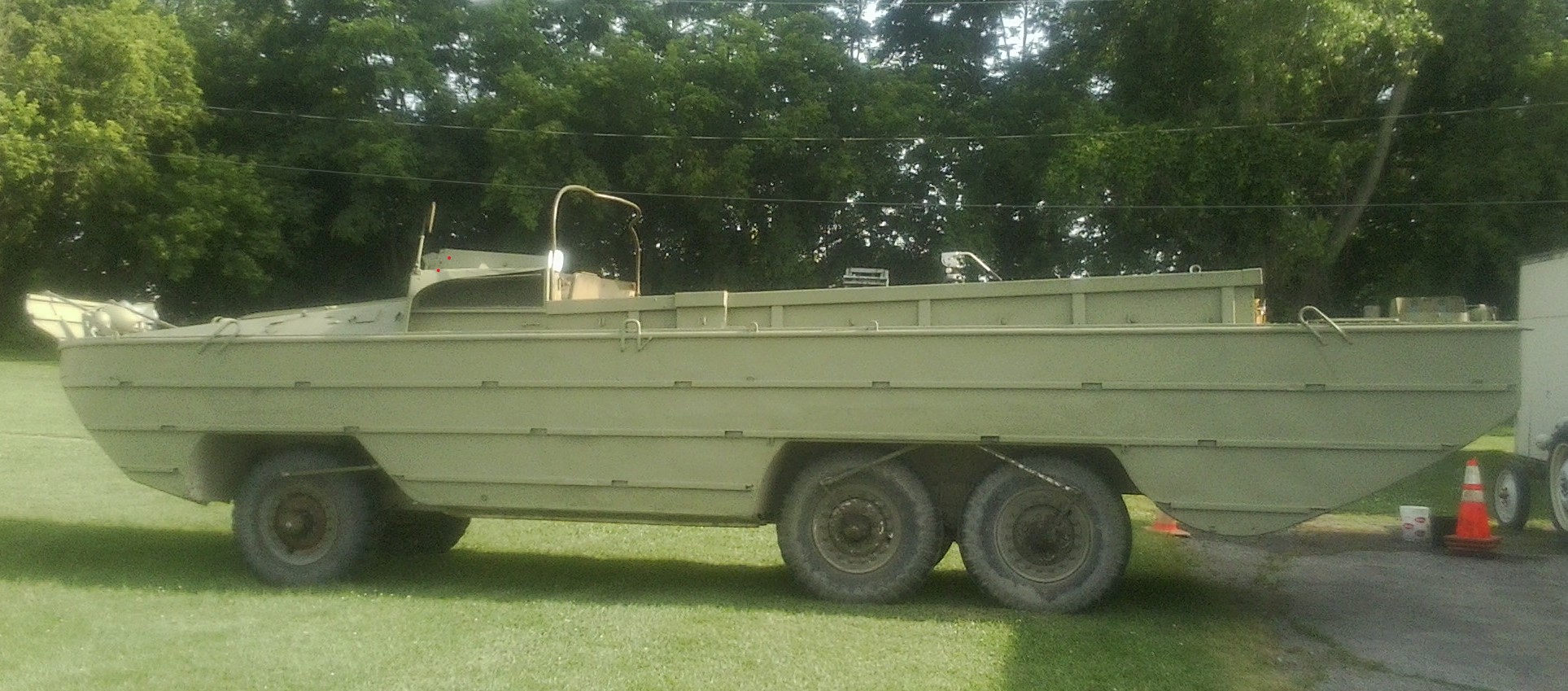 After