National Warplane Museum Living History Flight Experience Information
Many of the aircraft in our care are available for rides
Choose an aircraft below to view schedules and book a ride on the aircraft of your choice.
Saturday May 20
Saturday June 3
Sunday June 4
Saturday July 1
Saturday August 5
Saturday September 23
Saturday October 21
Gift Certificates Available for
Whiskey 7 RIDES
A great gift for the airplane enthusiast in your family!  Click below and choose gift certificate.  Then you can schedule a ride during our regular 2023 Rides Schedule!
If you have any questions, please email [email protected]
or Call 585-243-2100 Option 1
Your Pilot for the flight will discuss aircraft safety with you 15 minutes prior to engine start. All seating and flight procedures will be discussed at the time. You will then be taken aboard the aircraft and seat-belted before takeoff. All passengers must be seated and secured for engine start, taxi, and takeoff as well as landings! Please arrive at least 45-60 minutes ahead of time for your scheduled flight.
Our Newest Addition!
Fly in an open cockpit 1929 Vintage WACO CSO Straightwing!  Built in Troy, Ohio, this 235 horsepower three seat gem can take two plus a pilot to new heights not only in the air but in flying experiences as well!  Only $325 per flight!  
Join us for a flight aboard the WWII Basic Trainer BT-13.  If low and slow is your style then this is the ride for you.  It's just you and the pilot in this WWII trainer airplane affording one of the best views in the air.  All passengers must be able to egress the aircraft under their own power. Please arrive 45 minutes prior to your flight to get acquainted with the aircraft and Pilot.   
Call  (716) 830-3051 to schedule a ride on the BT-13.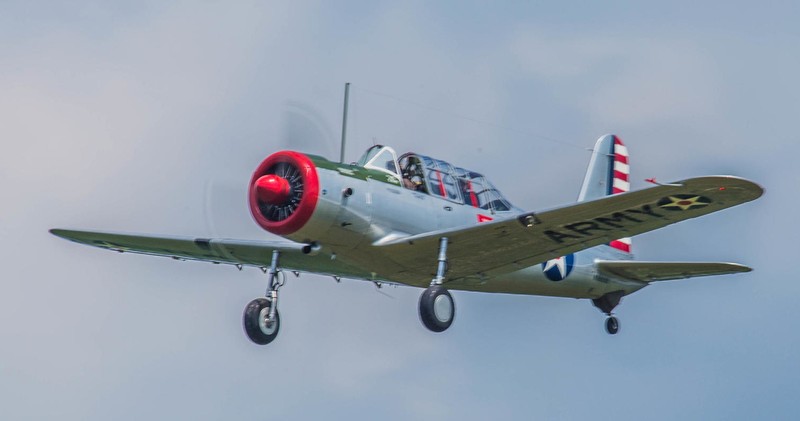 BT-13 BASIC TRAINER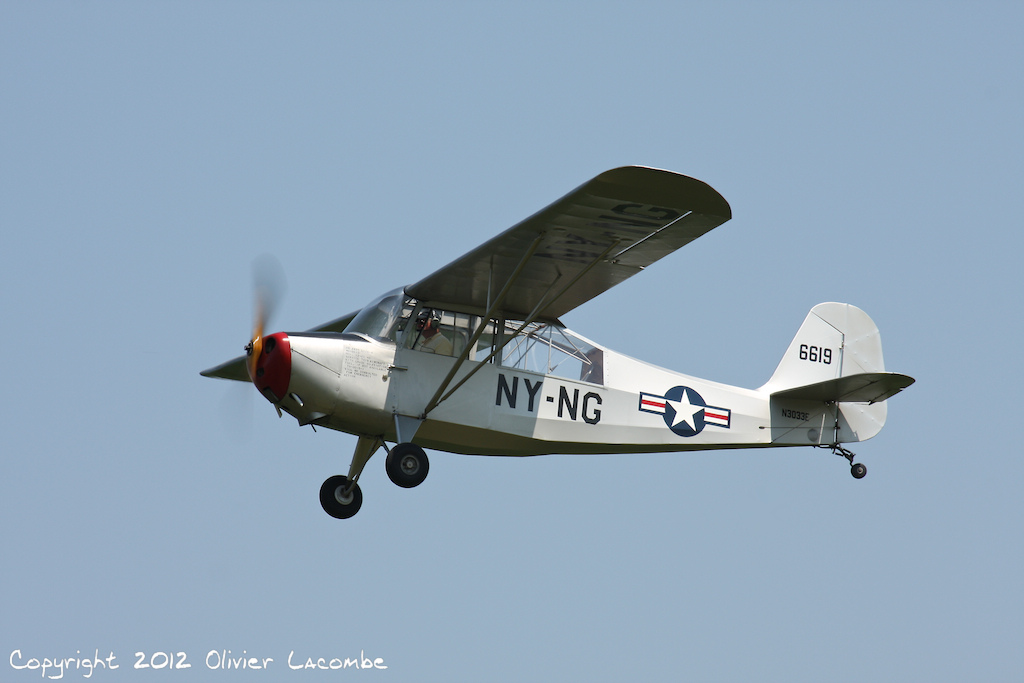 L-16 AERONCA CHAMP
Available for rides at the National Warplane Museum during the spring, summer, and fall months.  One passenger at a time.  A great way to see the area from above! 
Only $85 per flight
For information Call (585) 243-2100 Option 1
If you ever wondered what it was like to be a pilot cadet in WWII and what would be your first training aircraft then this air tour for you! Experience the wonderful feeling of soaring through the air in our "Cornell" Fairchild PT-26. Feel the smoothness of her inline, inverted, 6 cylinder Ranger 440 engine producing 200 HP as you cruise over the beautiful Genesee Valley and Finger Lakes Region. Whether you prefer an enclosed cockpit experience or having the freedom of an open cockpit perspective, this authentic stunning example of a WWII primary trainer will ease you into your Warbird flying experience. The PT-26 is known for being an extremely graceful airplane and will allow even the novice flyer an enjoyable aerial adventure. Call Steve at 321-890-7141, to book your WWII Primary Trainer "Cornell" Flight Experience Today!  The Letchworth Experience is approximately 30 minutes for $279.  The Conesus Experience is around 15 minutes for $199!  Rides make a great gift!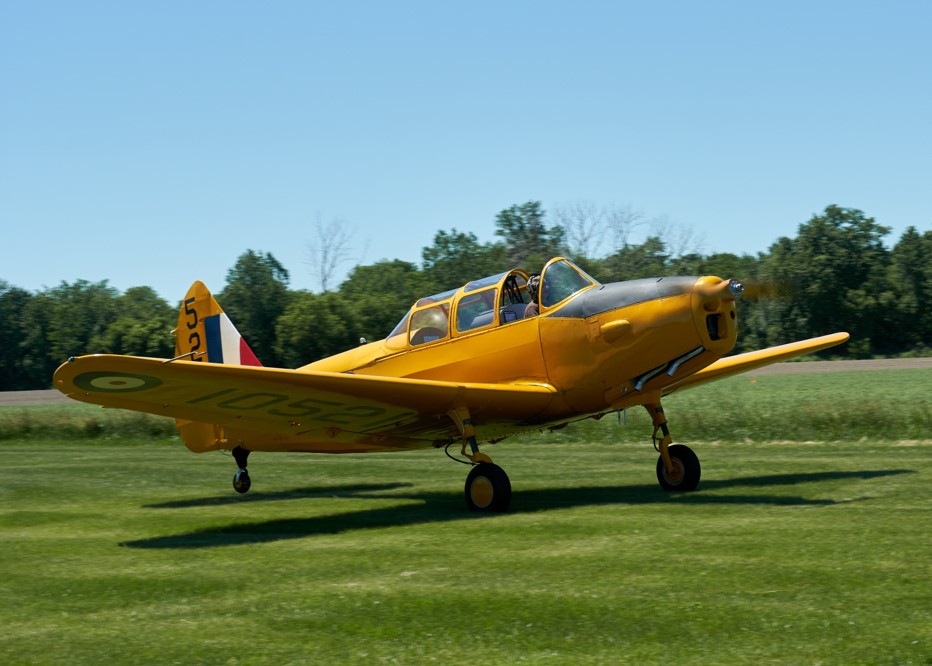 CORNELL FAIRCHILD PT-26
All flights are subject to weather and aircraft availability. You will be notified at least 4 hours in advance in the event a cancellation is necessary. Should a cancellation occur, you will be offered either a rescheduled flight time, gift certificate, or full refund.
Waivers
You must have a signed waiver on file to take a flight in our aircraft.